Black History Month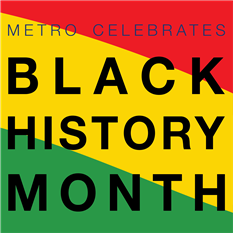 This year NFTA Metro salutes Black History with a month- long celebration February 1-29th, recognizing Black History and specifically Black History in Buffalo New York. Black History Month is a national and annual celebration that is aimed to promote and recognize the many contributions African Americans have made in U.S. history. During the month of February NFTA Metro will celebrate by saluting the rich and vibrant Black history we have right here in Buffalo NY along with recognizing many of our employees throughout our Metro transit system.
---
Our community partners celebrating Black History Month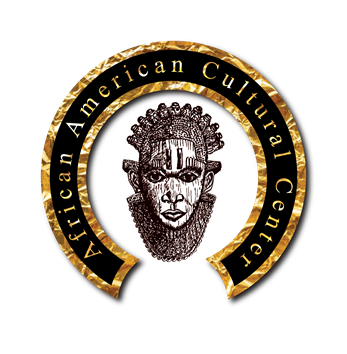 Since 1958, the African-American Cultural Center, Inc. has enabled spirits to soar and offered sanctuary, validation and celebration for the duality of being African and American. From the multi-disciplinary AACC Cultural Enrichment / Educational Directives After School Program and Jumpin' Jambalaya Summer Program, to the soul-stirring AACC Dance and Drum Performance Company (its cornerstone component), inspirational Paul Robeson Theatre and entertaining Pine Grill Jazz Reunion, the African American Cultural Center stands firmly committed to promoting a positive sense of self among the community it was founded to serve. Its programs and services are structured to motivate personal growth, stimulate untapped potential and facilitate a better understanding of cultural diversity among all people. Learn more at aaccbuffalo.org.
350 Masten Avenue
Buffalo, NY 14209
716 884-2013

The Niagara Falls Underground Railroad Heritage Center is an experiential museum that reveals authentic stories of Underground Railroad freedom seekers and abolitionists in Niagara Falls, and aims to inspire visitors to recognize modern injustices that stem from slavery and take action toward an equitable society. Open since May 2018, the permanent exhibition, One More River to Cross, features the rich stories of the Underground Railroad in Niagara Falls, the crucial role played by its location and geography, and the actions of its residents – particularly its African American residents. The Heritage Center's immersive exhibits and cutting-edge interpretation affirmatively align with the principles of the International Coalition of Sites of Conscience, whose mission is to connect the past to modern social justice issues – "to turn memory to action." Learn more at Niagarafallsundergroundrailroad.org.
825 Depot Ave W
Niagara Falls, NY 14305
716 300-8477

The Buffalo African American Museum was founded in 2011. Its mission is to build a historical and educational museum that celebrates the rich heritage culture and the experiences of African Americans by providing an authentic presentation of contributions made by African Americans to the development of the city of Buffalo. For more information, contact Clifford Bell Chairman at 716 844-4333.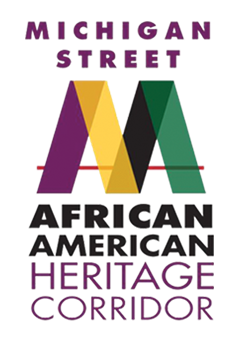 The Michigan Street African American Heritage Corridor is a nationally and internationally recognized Buffalo neighborhood that serves as the focal point of residents' and visitors' experience for learning about Buffalo's rich African American history through its vibrant neighborhoods, shops, restaurants, unique structures, historical markers, people and institutions, as well as its significant impact on local, national and international history. Learn more at michiganstreetbuffalo.org.
111 Genesee Street Suite 401
Buffalo, NY 14203
info@michiganstreetbuffalo.org