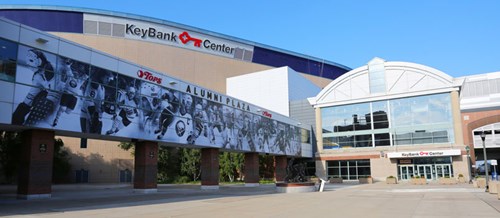 Routes 8, 14, 15, 16, 24, and 42 are rerouted at the beginning and end of major Key Bank Center events such as Sabres games and concerts. Maps are provided below. Visit metro.nfta.com and reference the Metro System Status board to find out if reroutes are in effect.
Please email info@nfta.com or call (716) 855-7211 with any questions.
For more information on using NFTA Metro to access events at the Key Bank Center, visit our Heading to an Event page.