MESSAGE BOARD
COVID-19 Metro Update
Essential travel only. Metro Bus and Rail continues to run regular service, but - please remember - New York State is under a travel restriction. Critical trips only. Staying home helps keep COVID-19 from spreading. Do not go out unless it is absolutely necessary. And your nose and mouth must be covered in public, per the Governor's order. This includes all Metro buses, rail cars, PAL vans and buildings.

Click here for all the NFTA's COVID-19 information.
---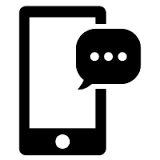 Text or Email
Text or Email to find out when your next bus is arriving
Metro has a few ways to tell you when your bus is coming. Pick the one that's right for you.
---
Service Update
Effective Sunday, May 24, 2020 Metro will no longer run Routes 7, 29, 54, 68 and 79, due to the impact of COVID-19 to our operations. Resources from those routes – buses, drivers, maintenance, fuel – will be used to support Metro's 54 other routes and aid social distancing. Click here for info.