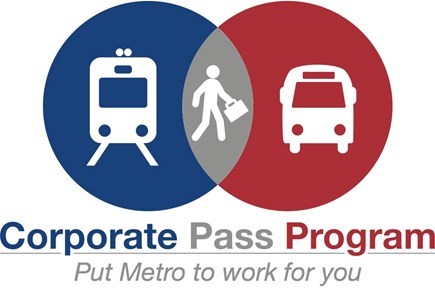 Buy in bulk
Businesses and organizations realize savings every day from economies of scale. Metro Bus and Rail is now extending that same efficiency to your business - Metro's Corporate Pass Program.
The proposal
There is give and take in every deal. Here's ours: Give your employees a $10 discount on Metro Monthly Passes, and Metro will match it. Your organization buys passes at $65 and passes $55 cost onto employees. Organizations need to purchase a minimum of 25 passes. 
To take advantage, companies simply need to sign a contract, set up payment and select delivery options.
Details
Companies may not charge employees more than $55. Companies may certainly charge less.
Discounts starts with a purchase of 25 passes.
Contracts need to take effect two weeks prior to the start of the month in which passes are valid.
Passes are for employee use only.
NFTA-Metro reserves the right to audit participating companies and organizations for compliance.
Failure to abide by any of these conditions will result in removal from the program.
Some restrictions apply.
More savings
The Corporate Pass Program works in concert with Metro Perk, Metro's pre-tax savings initiative. Because public transportation-related expenditures can be taken from pay checks pre-tax, corporate Metro Monthly Pass purchases bring additional savings to employers and employees.
Employers using Metro Perk reduce payroll taxes. Employees reduce their taxable income, saving approximately 30% on monthly passes.
For most full participants -
A $75 Metro Monthly Pass, purchased through the Corporate Pass Program becomes $55.
Paid for with pre-tax dollars, the out-of-pocket cost to the employee is just $38.50.
Each program is easy to set up and even easier to use. Forms are available at metro.nfta.com
For more information
Email: info@nfta.com
or call
NFTA-Metro Customer Care 716-855-7211    |     TTY/Relay 711 or 800-662-1220