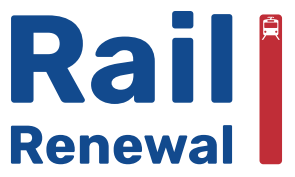 Rail Renewal is part of the NFTA's commitment to providing safe, efficient, professional, and sustainable transportation services that enhance the quality of life throughout the Buffalo Niagara region.
The purpose of the construction throughout the system is necessary for critical safety and operational enhancements. These efforts will provide more operational flexibility, enhancements to passenger comfort, and fewer service interruptions with greater reliability in the future.
Single Tracking
Metro Rail is single tracking through December 10 and will be following the single tracking schedule.
Starting December 11 Metro Rail will resume operating on both tracks. A preview of that schedule can be found here.

While Metro is single tracking, riders using wheelchairs or mobility devices below ground should board the first train car to access platforms at above ground stations.
Rail Shuttle at Church Street
 Single Tracking with Bus Shuttle Schedule
Starting November 27, a train shuttle will be in place at Church Street to take individuals to and from Seneca, and Canalside stations. Rail riders will need to transfer at Church Street Station to continue to Seneca and Canalside stations.